Archipelago and Border
4/11/2022 9:17
Vietnam-China international trade fair opens in Lang Son
VOV.VN - The Vietnam – China international trade fair opened in the northern border province of Lang Son on November 2 – an annual event held alternatively between Lang Son (Vietnam) and Pingxiang (China).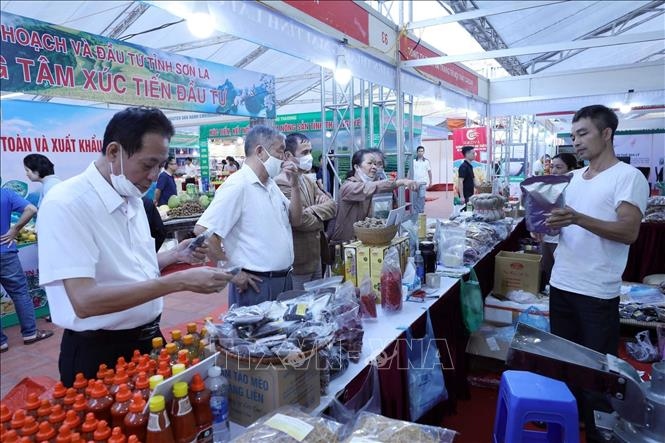 At a pavilion of the Vietnam - China interntional trade fair 2022 getting underway in Lang Son province.
Addressing the fair, Vietnamese Deputy Minister of Industry and Trade Dang Hoang An noted despite global complications in recent times Vietnam and China have always maintained and developed economic activities.
He expressed his belief the trade fair creates an opportunity for Vietnam to bring quality products to the Chinese market, and at the same time serves to promote trade ties between Vietnam and China in general, Lang Son and Guangxi in particular.
Hu Suojin, commercial counselor of the Chinese Embassy in Vietnam, said Lang Son plays an important role in deploying major economic cooperation activities between Vietnam and China.

"Over the past time, many Chinese businesses have come to Lang Son thanks to its improved business and investment environment, and I do hope the province will continue to have investment incentives and create favourable conditions for Chinese businesses to invest in the locality," said Hu.
The 2022 fair has attracted more than 100 businesses from both Vietnam and China to showcase their products across 260 pavilions. Economic contracts are expected to be signed at the event that is scheduled to last through to November 9.
Source: english.vov.vn
Tin mới nhất: