Culture of Tuyen Quang
28/4/2023 9:21
Stalls opened for traditional crafts show
The new stalls on the street near Nguyen Tat Thanh Square in Tuyen Quang City were opened on the evening of April 27 for displaying and introducing products and goods made by using traditional craft skill. These products and goods are seen as Tuyen Quang's tourism products in tourism year 2023.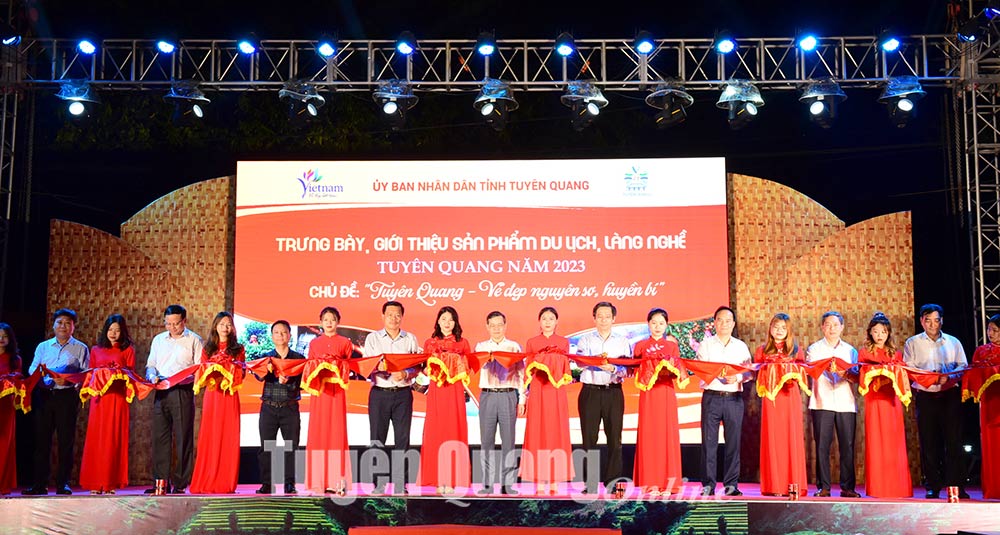 The delegates cut a ribbon to launch the ceremony.
The opening ceremony of the new stalls was attended by the delegates, including Chairman of the Provincial People's Committee Nguyen Van Son, leader of the National Tourism Department Nguyen Quy Phuong, the province's departmental oficials, representatives of leaders of investment, trade and tourism promotion organizations, as well as leaders of businesses from Tuyen Quang province and neighbouring regions.

There are more 100 stalls set up by more than 70 tourism and trade promotion organizations, businesses and traders from Tuyen Quang province and neighboring regions. Products made by craftmen using traditional craft skill, OCOP products, and local specialties are being introduced and displayed for sale at these stalls.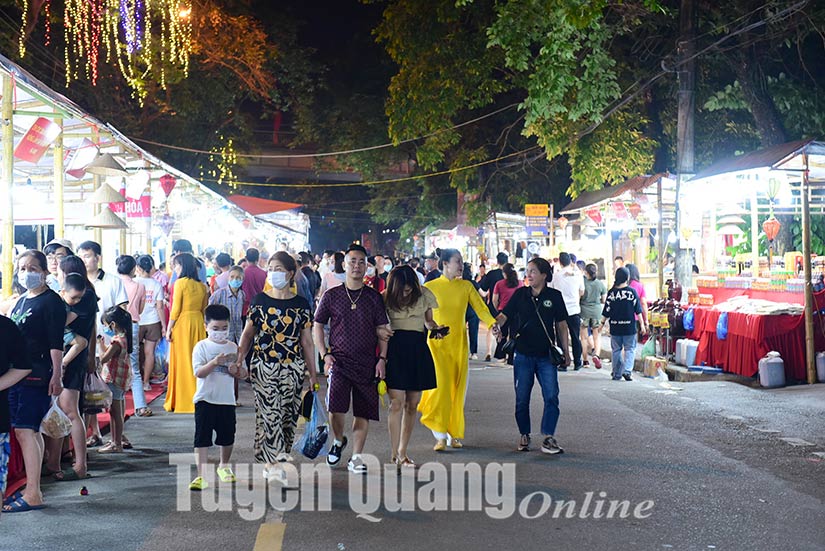 A lot of tourists and people visit the newly set up stalls and do shopping.

These stalls are open from April 27 to May 3, 2023. The opening of these stalls plays an important role in holding the coming series of events that lead to Tuyen Quang Tourism Year 2023.
Translated by Tien Do
Source: baotuyenquang.com.vn
Tin mới nhất: